Visiting Museums is Cool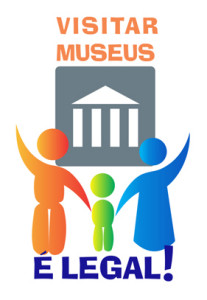 What is it?
"Visiting museums is Legal" is a campaign of ACAM Portinari, Social Organization of Culture partner of the Government of the State of São Paulo, which aims to generate public interest for Brazilian museums.
The brand, launched in September 2010, is in the process of recording and the reproduction and sharing as authorized institution's contribution to the broad dissemination of museums as cultural spaces dedicated to culture, education, leisure and also enjoyment.
Click to download the logo "Visiting museums is Cool!"